Meet Your Lifestyle Director! Heartland HOA Welcomes Amber Dorsey
Be sure to swing by the HOA office at 2009 Stonewood Court to meet Amber Dorsey, Heartland's new Lifestyle Director! Amber is a native of Dallas-Fort Worth and a Duncanville High School alum, where she was on the cheerleading squad, Student Council and actively involved in every form of Journalism on campus (Media Technology, Newspaper Staff and Yearbook Staff). She majored in Broadcast Journalism and Communications with a minor in Business and African American Studies at the University of Arkansas. While there, she also served as campus president of the National Association of Black Journalists, participated in over seven campus Theatre productions, served as a reporter on University of Arkansas' campus television station and interned for the university's athletic department as a Media Relations Associate.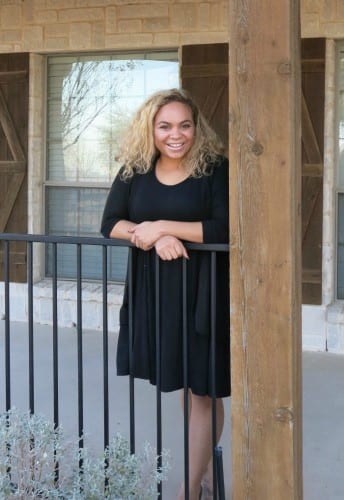 Amber went on to teach elementary school for three years immediately after college, then served as the Community Relations Coordinator for the City of Lancaster, where she handled all publication, social media and departmental budgets for the City Manager/Mayor's office and planned special events. Prior to joining the Heartland community, Amber was the Lifestyle Coordinator at Viridian.
In her spare time, she likes to travel, run and enjoy the outdoors. She is also actively involved at her church, is a REALTOR® and does her best to travel outside of Dallas at least once a month.
For those who might be a bit unfamiliar with how an HOA works, tell us about your role as a Lifestyle Director and what it entails.
My primary role encourages community engagement, which to me is a broad explanation of my responsibilities. I encourage an active and fun lifestyle within our community and work closely with the neighbors and neighboring businesses to build an active social network within Heartland. I am also responsible for implementing and planning all community events, with the close help of the homeowners.
I'm incredibly excited to work here and learn more about the community. I look forward to meeting our residents and bringing the fun activities to our community, something that they can take pride in.
What is your favorite feature/amenity of Heartland?
Since I enjoy running, I will have to say the hike/bike trails. Thought I haven't quite figured out how I can use them for special events, I think the trails allow you to see how beautiful the community is, and it's a relaxing atmosphere around the lake.
Do you have an idea for a Heartland community event? Stop by and visit Amber at HOA Office or contact her at [email protected].